News
Milan Design Week 2016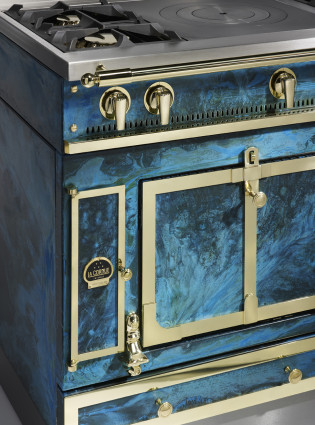 From 12 - 17 April
La Cornue exclusive oxidized cooker
Visit the stand at hall 9 B05 / B07. lacornue.com

Chroma collection on show at 'Transitions' exhibition. Via Ventura 6, Undai 4 Room B in Ventura Lambrate. baars&bloemhoff.nl

HAY Iso hooks and Pivot La Pelota, Via Palermo 10 Milan. hayminimarket.com

&Tradition True Colours vases. Meet & Greet on 12th of April at 16.30 Visit the stand at hall 6 / E25. andtradition.com
The New York Times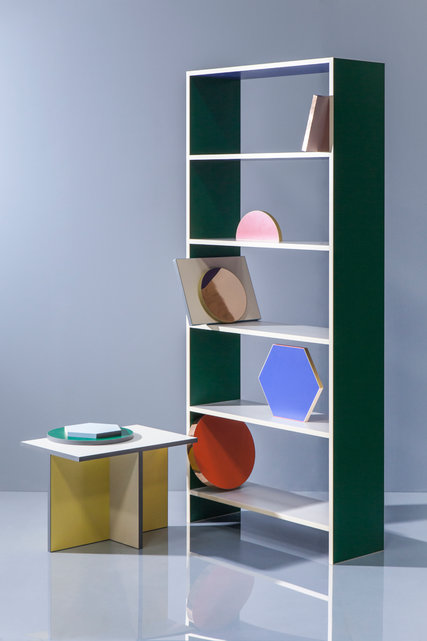 'The Rise of Dutch Furniture Style' article in The New York Times
nytimes.com
Lex Pott x Forbo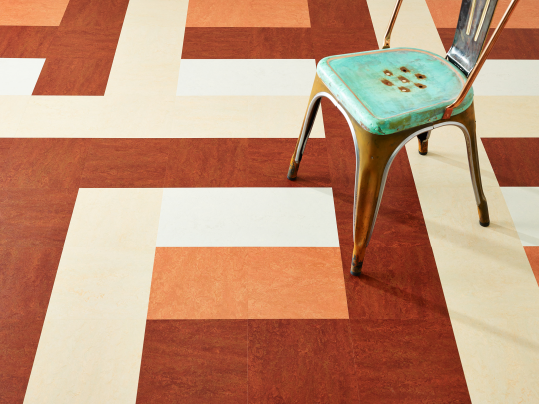 For the floor called Weave, color was the point of departure. The marmoleum modular floor consist of a combination of colors which together make a new color. This principle inspired Lex to think of weaving colors with different layers to make a new pattern.The floor is designed in five different color variations to emphasise the diversity of the concept.

Now available at forbo.com
Fragments at The Future Perfect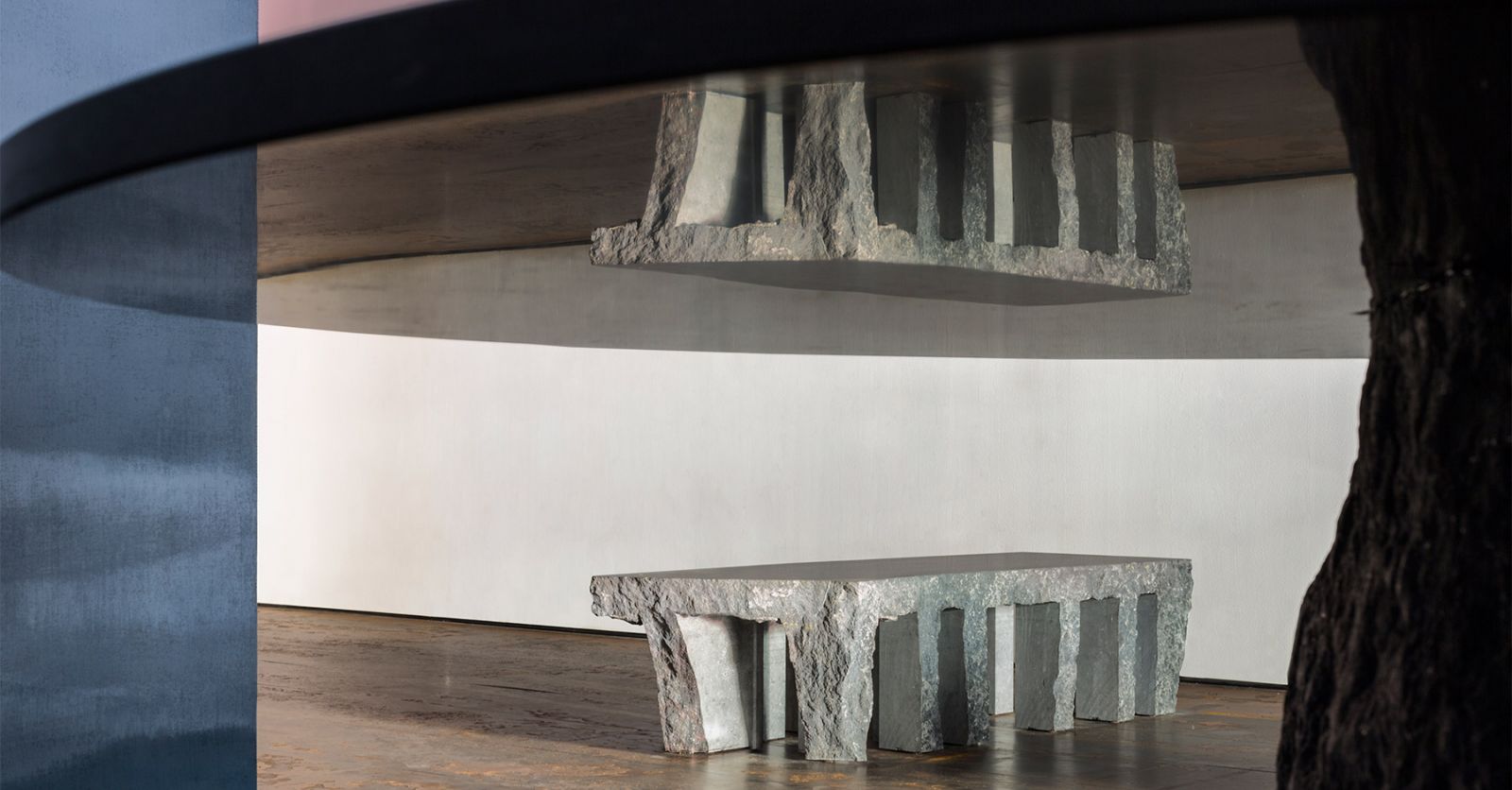 Fragments is an immersive display of Lex Pott's new work in stone.
This project is created in collaboration with The Future Perfect founder David Alhadeff. Fragments is now on show at The Future Perfect,
55 Great Jones Street, New York
New York Times T Magazine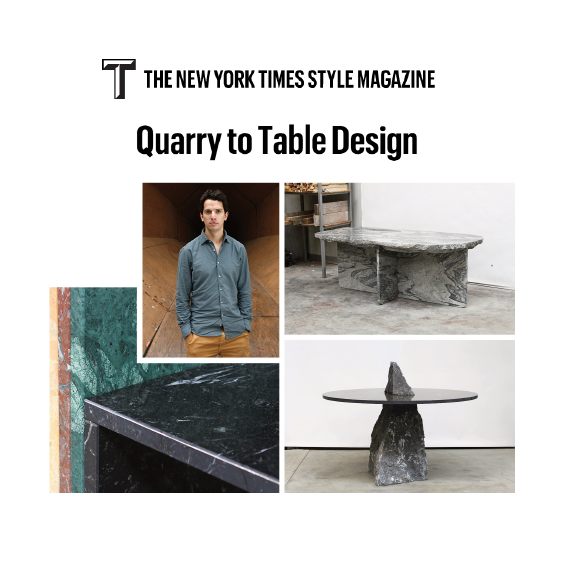 We are very pleased to be mentioned in an article
within the New York Times - T Magazine
For The Future Perfect in collaboration with Calico Wallpaper.
Lex Pott at Design Miami 2015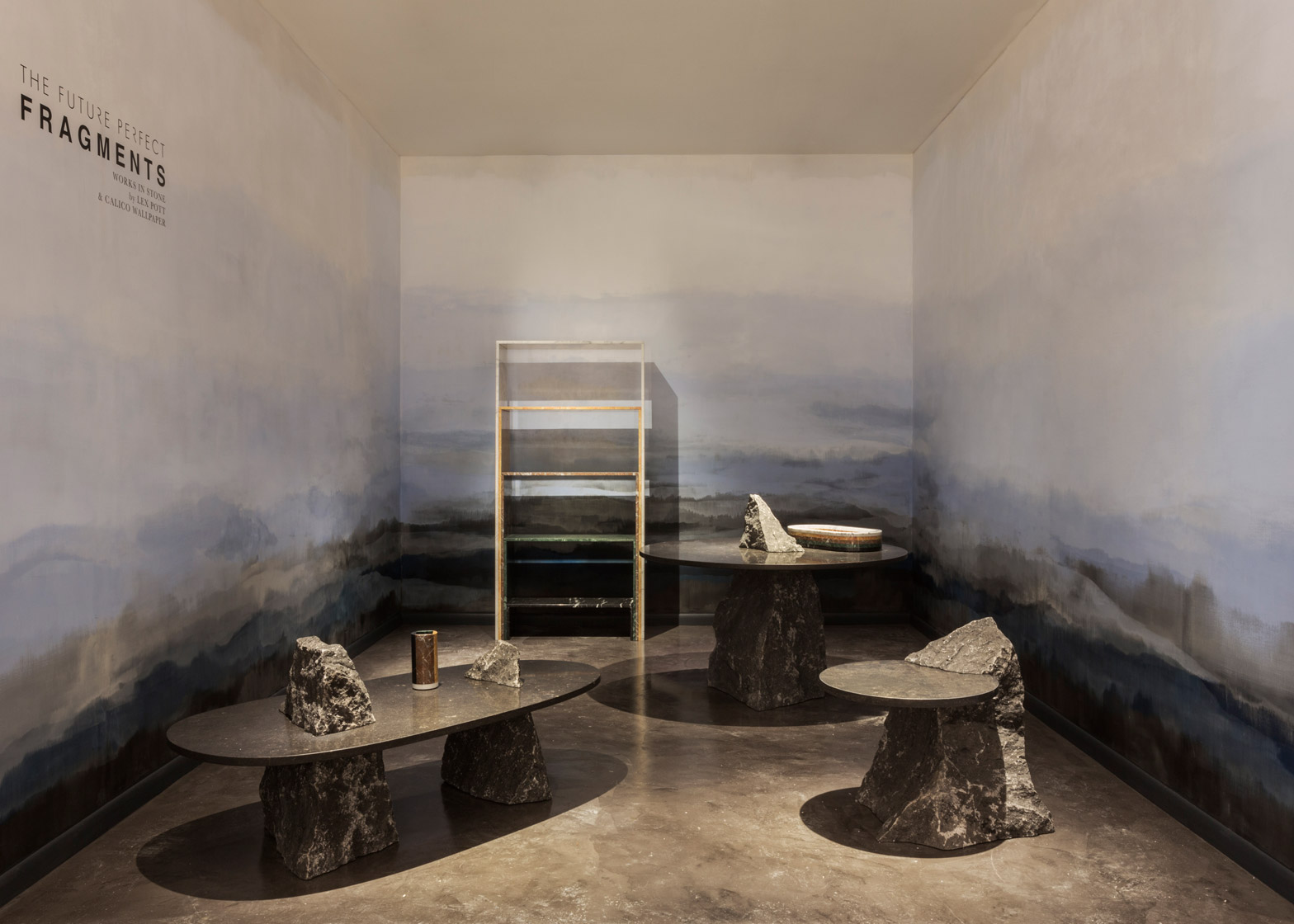 Mixing naturally fragmented and polished manufactured stones,
The Future Perfect presents Dutch designer Lex Pott on a backdrop of Calico Wallpaper for Design Curio at Design Miami 2015
Articles about the Fragments collection
by Artsy, Wallpaper* and Dezeen
Clogs for Studio Thomas Vailly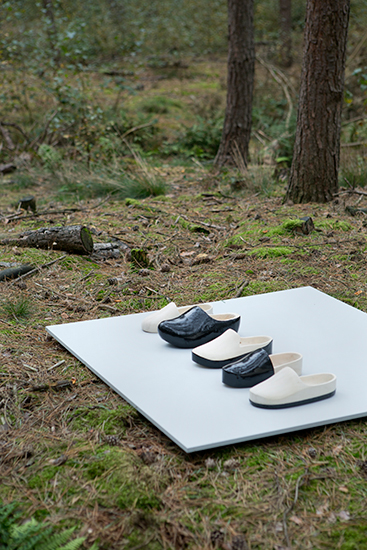 "Reconfiguration of a tree" is a research project focused on Pinus Pinaster, a resinous tree harvested for its pitch. Studio Thomas Vailly took a natural element, the Pinus Pinaster tree, ripped it apart - rearranging its elements into man made materials. To reveal the full potential of the material, black resin and pine wood has been delivered to David Derksen, Gardar Eyjolfsson and Lex Pott each reconfigured a part of the tree into products. Exhibition Dutch Design Week Eindhoven, Veemgebouw, Torenallee 80, Strijp-S, 17 until 25 October
Iso hooks for HAY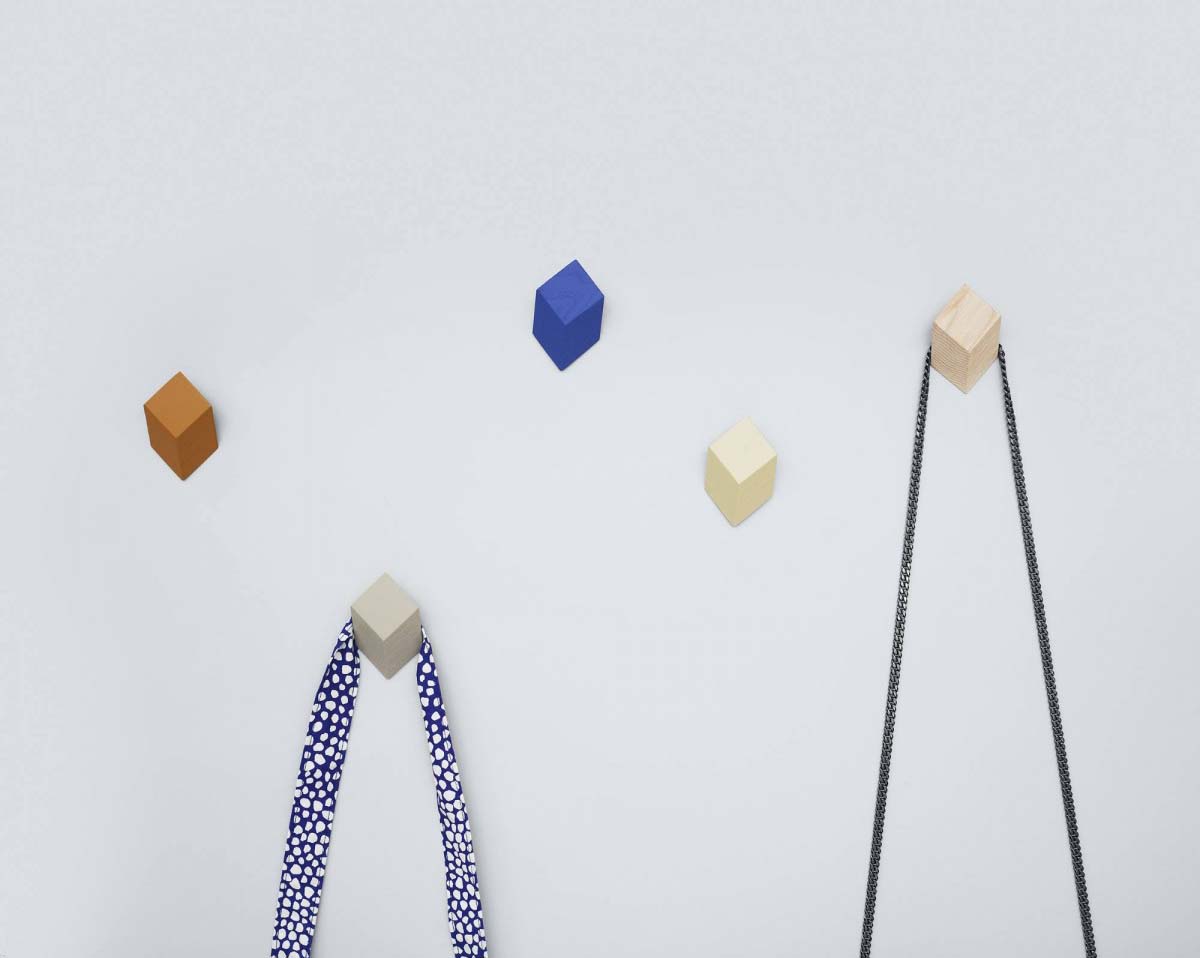 Iso hook now available in the HAY shops.
Pillow for Gelderland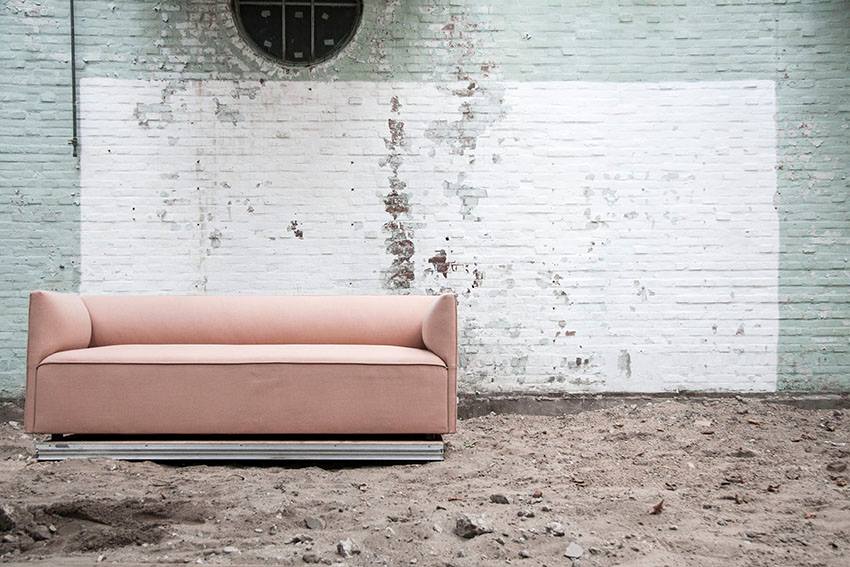 The first sofa collection designed by Lex Pott for Dutch furniture brand GELDERLAND. Based on urban environments where living spaces are getting smaller. The compact size of the sofas and armchairs have a minimal cubical designed outside and a very comfortable cosy pillow soft inside, making the pillow collection a typical Gelderland piece. Lex based the serie on one base module: the seat. By combining this with backrests and sides the possibilities are endless. These combinations provide corner, daybed and ottoman solutions.
Available from November 2015 at gelderlandgroep.com
True Colours Vases accessory of the year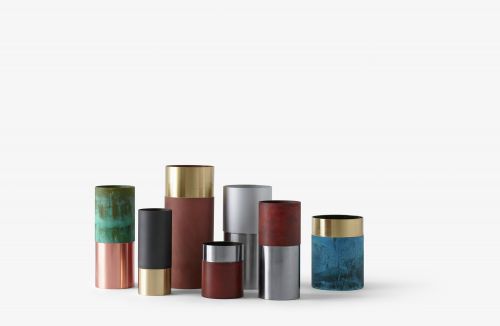 We are very proud to announce that the True Colours vases for &Tradition have been chosen as 'Accessory of The Year' by Swedish interior magazine Plaza Interiör.
This is what the judges said:
'You can never have too many vases. And the best thing is that vases are just as beautiful with and without flowers. True Colours are like little works of art on the window. Their fine materials and color combinations make it to this year's accessory!'
True Colours Vases available at &tradition.com
Spring Scissor available at the Wallpaper Shop
True Colours Vases for &tradition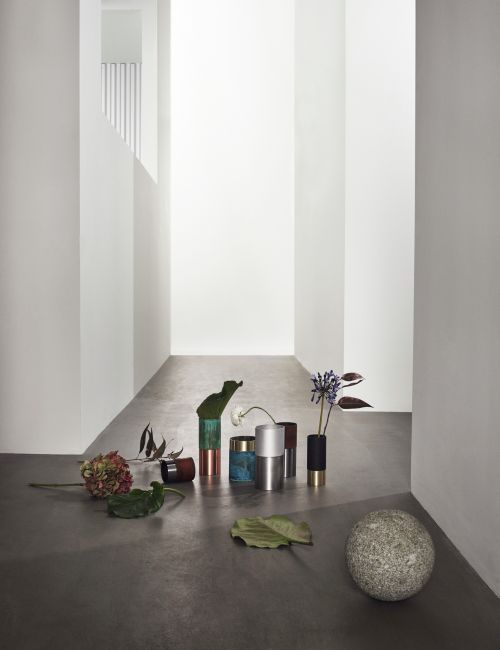 True Colours Vases available at &tradition.com
Pivot now available at HAY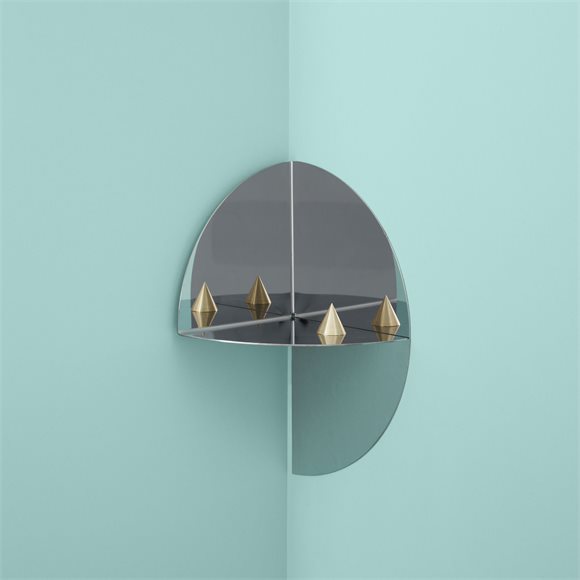 Pivot is the name for the center point of a rotational system. In this case all the cirkels are folded in different ways from the center point to create geometric compositions. The pivot generates the freedom to hang several models in different ways such as horizontal and vertical. The stainless steel mirror finished Pivot create depth due to the reflections of the circles. For every situation there is a pivot model: in a corner, over a corner or on a straight wall. Buy online at hayshop.dk
Earth Matters, when natural & creative forces meet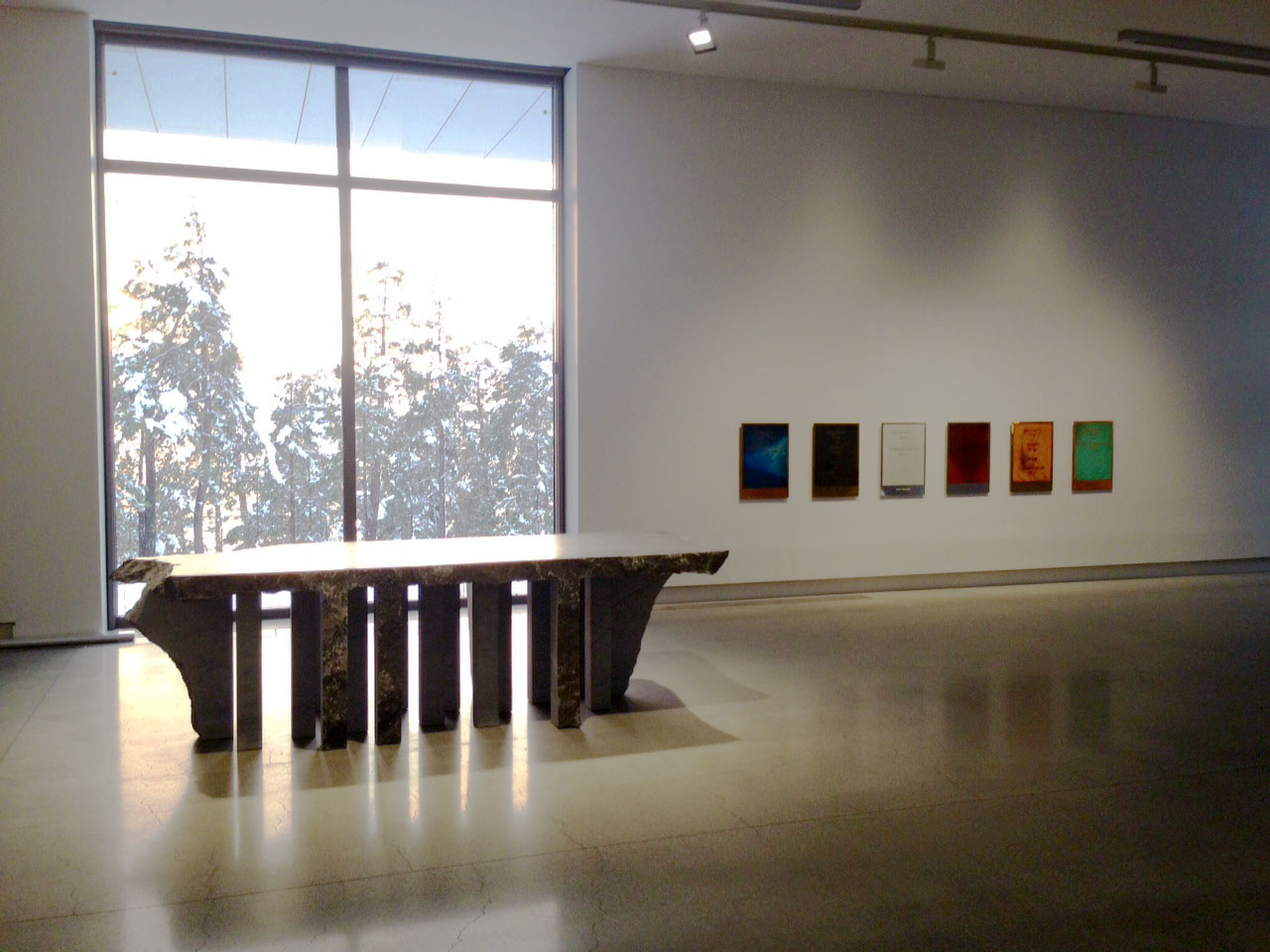 Exhibiting contemporary design and its processes for the first time, Artipelag has invited curators Lidewij Edelkoort and Philip Fimmano to create a thought-provoking show that directly connects with this subject matter and museum's meteorological site in Stockholm's idyllic archipelago. As Edelkoort explains, "This young century has brought about a moment of reflection and radical change, making up for a century of ecological abuse, consumption, greed and violence. For the first time, a post-fossil society is emerging, using natural ingredients, offering alternatives and giving us hope for the future."

Earth Matters, from February 6 until May 3 2015
edelkoort.com
How We Work book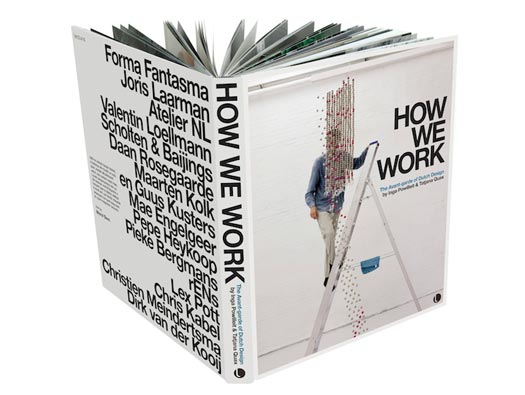 How We Work, The Avant-garde of Dutch Design
ISBN 9462260796
Available at amazon.com